It's Friday! Hallelujah! I actually got quite a few things done this week and I'm happy with how things have gone. How about you? How was your week?
Today I'm sharing a few of the things I've been loving this week!
Clothes
Target Dresses
Target has been putting out all their spring dresses over the last few weeks and I am in love. This is always my favorite time of year to buy clothes because as soon as the weather gets warm enough, I live in my sundresses! I picked up three dresses over the last couple weeks and I found another one that is also super cute.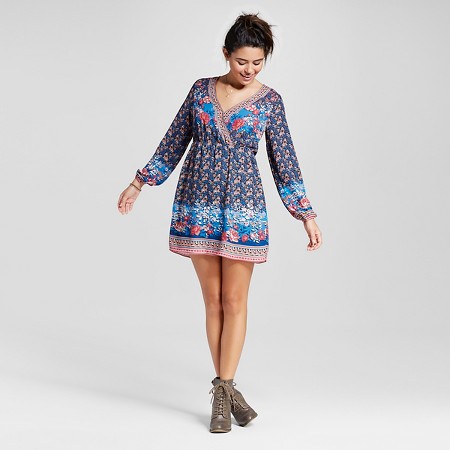 Women's Floral Print Wrap Dress – Flying Tomato (Juniors') $34.99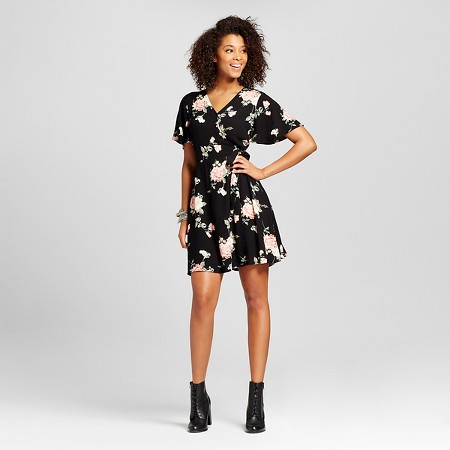 Women's Floral Wrap Dress Black – Xhilaration (Juniors') $24.99 – This is one of the dresses I got recently and what a story it was to get it… I had gone to Target first thing in the morning to check out the Valentine's clearance (I got tons of awesome stuff at 70% and 90% off) and did a little clothes browsing while I was there. I saw this dress in a dressing room when I went to try on clothes and I was like, this is SO me! I couldn't find any more dresses out on the floor so I went home without it. Dresses were on a 25% off sale so I went online to find it because the more I thought about it, the more I had to have it! They weren't shipping it and it was out of stock in just about every store within 100 miles of me (and that's quite a few stores considering I have 2 stores less than 10 minutes away). I know Target sometimes re-stocks things but they don't often do so with clothes so, I calculated how much I really wanted it and ended up doing a store pickup for a Target north of Baltimore. I took almost 50 minutes to get there, but I love the dress and I'll say the trip was worth it. The end.
You may not be able to get it, but I'm sharing for the handful of people who may still have one in a store near them.
The next 2 dresses are on a 20% off deal until Saturday night! They are fairly plain dresses but the fabric is soft and comfy and I love comfortable clothes.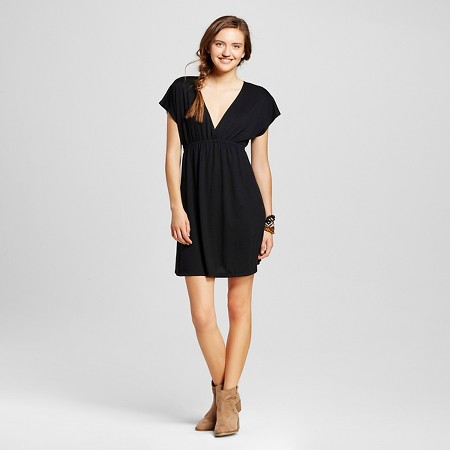 Women's Short Kimono Knit Dress – Mossimo Supply Co. $19.99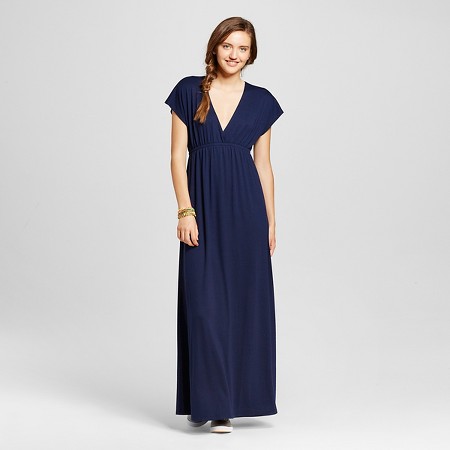 Women's Maxi Kimono Knit Dress – Mossimo Supply Co. $24.99
I also picked up this bag during their 25% off accessories sale and I'm actually loving it. It's going to be the perfect touring Disney purse.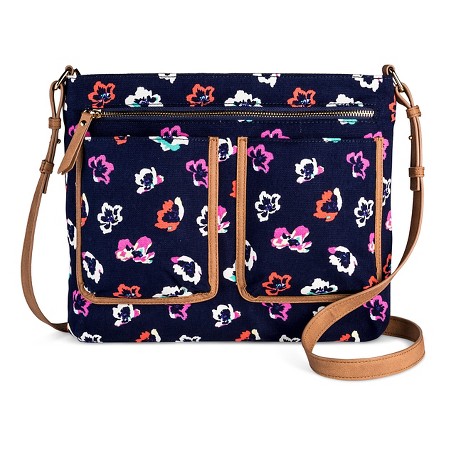 Women's Crossbody Handbag – Merona $19.99
Reading
This week I read a couple of books including "I Am Malala: The Girl Who Stood Up For Education and Was Shot By The Taliban". It's an eye opener to a very different life than we're used to here in the US and other western countries and it's a compelling story. I will say that I kind of skimmed through a lot of the first half of the book because I was having a harder time getting into the writing style and possibly also because I really wanted to get to the main part of the story. I enjoyed reading it and I would definitely recommend it if you haven't already read it.
Miscellaneous
I made granola this week and I've been eating it every day for breakfast with my plain whole milk yogurt and raspberries. I haven't sat and calculated it, but I have a feeling that this is a pretty complete meal and it's excellent because it can get me to lunch feeling full!
Brady and I have been watching The Office over the last few weeks. I don't know why I'm watching because this is a cringingly awkward show and not my kind of humor… but I am kind of stuck on the stupid Jim/Pam storyline now so I'm still watching. I don't know if it's a favorite to say I almost hate something… but it's good enough to make the list.
I mentioned that I painted my nails while watching the Oscars a few days ago and I'm still in love with the color so I have to share. Revlon Color Stay Gel Envy: Cardshark is a sweet pastel pink that reminds me of cherry blossoms.
This week I haven't been able to get the La La Land songs out of my head. I'm stuck on the opening song, Mia and Sebastian's Theme, and City of Stars. It won't stop occupying my mind so here, get them stuck in yours too.
UGH. I don't know if I should share this because it's an addiction. I don't even know how I started, but this week I started playing
Candy Crush Soda
. It peeves me that so many games have a limit on how much you can play at once so if that's a peeve of yours, be warned before you play! With that being said, it's addictive for a reason. I couldn't really figure how this would be a different game from the original but I'm impressed. The addition of the "soda" makes everything a whole new challenge and it almost becomes a brain game while you're trying to figure out certain levels. I'm not sure how long this game will last on my phone before I get sick of it… I'm currently stuck on this level.
Links I loved this week
8 Reasons Why Barre Specifically Is The Perfect Cross-Training – Women's Running
Top 5 Intuitive Eating and Body Positive Podcasts to Add to Your Playlist – Jen @ Pretty Little Grub
Best Ever Morning Glory Muffins – Julie @ Peanut Butter Fingers
Race Day Etiquette – Tips for Newbies and A Refresher for Us All – Amanda @ Run to the Finish
Over 35 of the Best Costumes From the Disney Princess Half-Marathon – PopSugar
That's all for this week! Enjoy your weekend!
Do you like the Office? What's your favorite TV comedy of all time?
What games are on your phone that are totally addicting?
What have you been reading lately?